Call Center Job in Birmingham, Alabama : AL
Looking for Call Center Jobs? See currently available Call Center job openings on call-center.jobs.net . Browse the current listings and fill out job applications.
call-center.jobs.net is the starting point for a job search in any call center job . We provide job resources for Call Center positions throughout the industry. call-center.jobs.net also provides Call Center jobs listings from around the United States. Job seekers can search and apply for jobs in Call Center by either city or state.
call-center.jobs.net is a call center job search resource for job seekers. Here you can easily find all Call Center jobs, post a resume, and research your career.
Get started on your call center job search on call-center.jobs.net today.
Pharmacy Tech Call Center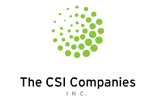 The CSI Companies
Customer Service, Science, Pharmaceutical, Health Care
Birmingham
Alabama
Pharmacy Tech Call Center Job Description
The CSI Companies is a national recruiting and staffing firm.
Currently we are seeking a Pharmacy Technician Call Center for our well-known client located in the Birmingham, AL.
Job Type: Contract position (potential to go perm - no guarantees)
Schedule: Monday - Friday
Pay Rate: $14 an hour
*Weekly pay provided (Fridays) and health, dental and vision insurance offered!
Location: Birmingham, AL
Details:
This position takes in-coming calls from members, providers, etc. providing professional phone assistance to all callers through the criteria based prior authorization process. Maintains complete, timely and accurate documentation of all approvals and denials, and transfers all clinical questions and judgment calls to the pharmacist.
Key Responsibilities:
Interpretation of MD orders and entry into pharmacy operating system. 
Working on prior authorizations for specialty medication. 
Speaking to patients and MD office personnel regarding specialty medication orders. 
Setting up delivery of medication to patients and MD offices. 
Filling prescriptions; preparing shipments of medication. 
Receiving orders from a wholesaler and stocking shelves. 
Contacting insurance companies to obtain patient benefits and patient reminder calls. 
Job Requirements:
Minimum 1 year experience required in a customer service position with high volume call center experience; preferably in healthcare, social services, or a similar service position.
Pharmacy Technician State Registration in Alabama
Verifiable High School diploma or GED is required.
At least 1 year experience as a Pharmacy Technician coordinating activities in an administrative support function.
Advanced computer skills including word processing and spreadsheet utilization.
Excellent customer service skills (written and verbal) a must.
For more information, please apply!
How to Apply:Please send your resume in Word or PDF format to: [Click Here to Email Your Resumé]Copy and Paste the following job title and code and place it in the subject line of your email so we can identify the job: Pharmacy Tech Call Center (#156597-MH2479)

Birmingham Call Center Job
Pharmacy Tech Call Center Job Requirements
Apply to this Birmingham Call Center Job